Having your own domain name is the first step to having your own identity on the internet.  If you confused about the next steps after buying your domain name then read on!
After buying your domain name sometimes you'll see a 'landing page' which indicates that your domain name has been purchased. It's a bit like seeing a block of land with a real-estate agent's 'sold' sign.  But just like building a house, you know there's a few more things that need to get done before you can move into your new house. The internet is exactly the same.
The next step is to find a hosting package. What you need is some reliable hosting at a reasonable price. You'll be paying for this on a regular basis, whether monthly or annually, so just be certain you're buying the right product before you commit.
You also want to be very wary of super-cheap hosting. You'll find some operators offering to host your site for as little as $1.50 a month, but those who race in to their fancy pages often find that when their website get's established the hosting isn't as good as promised – and then they're stuck with a long-term commitment to a product they can't use.
You can generally get great hosting that will scale with your business for about USD8-10 per month. This will give you hosting space on a secure server and email for that low price. Most personal sites can be hosted on packages costing less than $100 per year and for businesses with higher traffic and requirements, you might pay a little more.
Once you have hosting setup, your next step is to set up a website. You could choose to do this yourself, using a hosting company like Asporea Hosting with one-click installers.  All you need to do is fill in a few details and press the install button to have a basic website setup using industry standard systems like WordPress or Joomla.  At Asporea, we prefer WordPress for ease of use, especially for people starting out who want an easily managed website.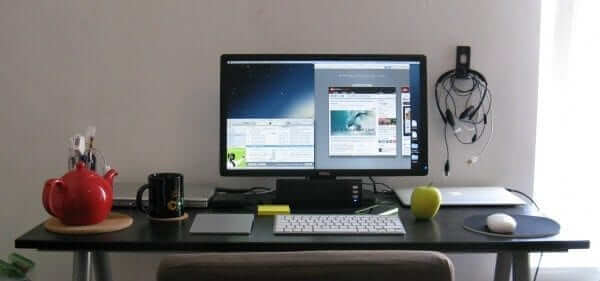 From there you can change the look of your WordPress site by choosing from a large variety of free or premium themes.  Each theme will create a different style for your website which you can customise easily.
This means if you are patient and have the time to create your own site and learn a new skill, you could be up and running with very little additional cost, for less than USD20.
If you need help or a website which has more complex functionality, then you may want to choose a website designer who can offer you a more professional finish, and add the specific website features you need to attract new customers to your business. For a great result, you would be looking for designers who have more than five years' experience and a portfolio of work that you like.
Asporea offers both web hosting and web design services for people wanting to establish websites – whether they are simple websites for promoting your business, or websites that are more complex that sell products or services online.
You can speak to one of our consultants at any time by filling out a quote request on our website, and we'll arrange a conversation to understand what you need in more detail.