At best you only have a few seconds to attract and retain a visitor who has landed on your website, so it's important to hook them quickly and keep them reading.  Writing great website copy that does this is a real art, but it's something you can learn with practice.  To start, follow these ten fast tips if you want to learn how to write web copy:
1. Keep your website scanners in mind
People don't read a website the same way they read a book. They are filtering what they read to try and get to what they need as quickly as possible. For this reason, you can't just write lots of words.  Instead it needs to be adjusted to the way people read it – this means it must be simple, easy to understand and summarised with clearly written headings.
Write in short, concise paragraphs and use headings and subheadings liberally. If you are struggling to think of what to put in a heading ask yourself "What can my reader expect to get from the next section?"
Write in short, concise paragraphs and use headings and subheadings liberally. If you are struggling to think of what to put in a heading ask yourself "What can my reader expect to get from the next section?"
2. Give you readers exactly what they're searching for.
People aren't on your website for the fun of it, or for a leisurely read. Pretty much all of the time they are looking for an answer to their question, or a solution to their problem.  In other words, they 'on the prowl' and it's your job to satisfy their need.
How do you do this?  The first step is to understand what it is they are looking for. What is it they want?  Marketers sometimes use buyer personas to help you pin point their most pressing needs and desires.  This persona will frame up the key attributes of a particular type of web visitor and what they might be looking for.
It allows a writer the opportunity to imagine that visitor when creating content, and allows you to double-check that your content is written in a way that will deliver exactly what this customer is looking for.  Buyer personas will not only make your content more relevant for them, but it will ensure that what you write for that niche and target them more specifically.
3. Organize your content so that the most important information appears first
Just like with a rod and reel, you are hooking your customer.  When you bait a hook you put the bait on the hook where the fish is certain to come in contact with it.  In the same way you need to put your most important answer right up front.
Top-load your articles and blogs with the most relevant and important information in the first few paragraphs of the body copy. All the most important details must be 'above the fold' (the place before visitors start to scroll down).  In this area you should consider benefits, the specifics of an event or statistics to illustrate your point, depending on what the page is about.
The facts and figures are your friend to draw in your readers, but always remember to write personally, as if you are talking to a friend.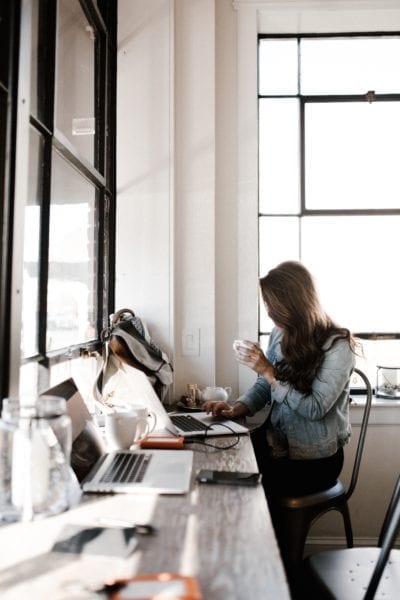 4. You're not writing to sound intelligent
Harvard Business Review wrote on this exact topic in October 2016, and their conclusion was that trying to sound smart often has the opposite effect. Writing in lofty speech, long sentences and difficult-to-understand phrases alienates your readers rather than impressing them. Instead of enhancing your brand, it actually detracts from it.
Experts now say to have your articles read, begin by writing in the way you speak. This will help keep your readers interested, in addition to sounding like more authentic authority. This gives you the best chance of your readers sticking around.  Don't talk down to them, be their friend.
5. Debunk the jargon
The people who visit your websites aren't experts in your topic.  If they can only read your website if they understand your industry, something is very wrong with your website copy.
Have a proofreader who is not in your industry, scan and remove any industry jargon and unfamiliar words to make it more friendly for your readers. Commercial editing sites like Grammarly or Hemmingway can help you with word alternatives and eliminate those overly complicated sentences.  If a sentence feels too long, work out how to turn it into two sentences.  As a website writer, your job is to communicate your point with plain, everyday words.
6. Consider how you add your keywords
Keywords, which were once at the heart of on-page SEO, have fallen out of favour in recent years, but that doesn't mean they're no longer valuable. In fact, keywords continue to play an important role in helping Google and your readers understand what your content is about. Consider this: when readers look for information online, they use a set of keywords.
For instance, if I wanted to find an Australian Immigration Specialist in Hong Kong, I would type "Australian Visa Consultant in Hong Kong" into Google. That's a keyword sentence, and using them in your web content to improve conversion rates and help readers find what they're looking for is a great way to improve conversion rates and help readers find what they're looking for. Use a tool like Google's AdWords Keyword Planner tool to help you study keywords.
7. Make sure your content is properly formatted
Again, online writing is not the same as novel writing, and you must properly format your online content in order for it to convert. Before you publish your web content, make the following preparations:
Break up your paragraphs into smaller sections. A maximum of four sentences should be included in each paragraph.
Remove any unnecessary words and phrases from your sentences to make them shorter.
Remove jargon from your language to make it easier to understand.
Substitute active voice for passive voice.
Repetitive areas to be removed.
To appeal to readers, use the second-person voice.
Learning how to write web content can be difficult, but following these basic bullet points will go a long way towards assisting you in properly formatting your content. This will make it easier for your online visitors to read and interact with your content.
8. Organize your web content in a consistent manner
People do not communicate with web content in a chronological order, which is one of the most neglected aspects of learning how to write web content. This applies to your website as well as your blogs and social media content. As a result, you must insure that your content is not organised in such a way that people must communicate with it in a sequential manner.
Arrange your content so that it is self-contained and self-contained. Every page of your website, for instance, should include a link to the home page. Your content should be written as if it were a chapter of a book, and you should include your name, address, and phone number in every sentence.
9. Incorporate images into your web page copy.
Learning to write web copy entails not only learning to write, but also learning to use visual content. On the one hand, "visual content" refers to the formatting we discussed earlier. Good formatting enhances the appeal of your content and can aid in attracting readers.
Images are another visual offshoot. Consider stock images, infographics, screenshots, memes, and other visual elements. The rationale for including these elements is simple: reading dense blocks of text exhausts people, and incorporating appropriate visuals throughout a piece of content can help break it up and make it more approachable for readers.
Use visually appealing and informative visuals such as graphics, pictures, and screenshots to illustrate points and give readers a visual break.  Unsplash.com is a great free source of images for any website, and they're all royalty free.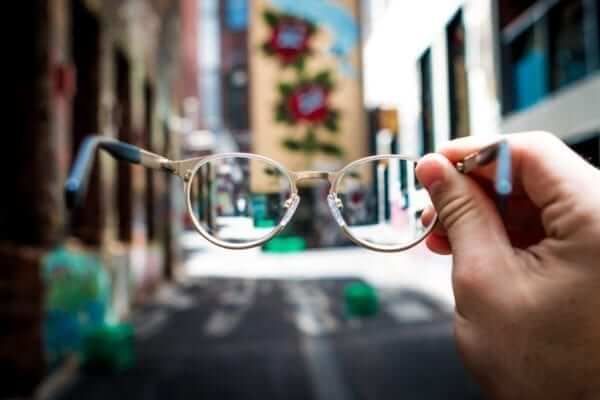 10. Maintain a polite tone.
It's all too easy to make web content stuffy and inaccessible. Keep it warm to make it as exciting and welcoming as possible for your readers. Write in the same tone as you speak, and don't be afraid to inject some personality into your web copy. It will help it convert better and stick out in the minds of your customers.
There are a slew of bad ways to write web copy, but these ten pointers will help you nail it right away!
You can help your brand or company stand out online now and in the future by spending the time working out how to write convincing web copy. It's a great investment that will overflow into other parts of your professional life too.