WordPress.com and WordPress.org provide two different options for creating a new WordPress site: There are differences between these two, and once you know these differences you can decide which one will best suit your needs.
What are WordPress.com and WordPress.org?
WordPress of the world's most widely used website-building applications is WordPress. It's free and open-source, which means that everyone in the WordPress community can modify and share it. While everyone can obtain a copy of the core WordPress software, it is available on WordPress.org, or you can have it installed on your hosting account if you use a web hosting provider.
WordPress.com is a platform service that offers fully-hosted WordPress.  The company behind it is Automattic, which was formed by one of the co-founders of WordPress. WordPress users don't have to download or install WordPress, because WordPress.com handles the hosting for it.
When it comes to deciding between WordPress.com and WordPress.org, self-hosted websites with the downloaded software from WordPress.org presents users with a higher level of design and management control.
Self-hosting means that a user has complete control over all of the site's files and software, allowing for custom deployment. A self-hosted site has its own domain name and is hosted by one of a number of web hosting providers, who provide server space for all kinds of self-hosted sites. The owners of self-hosted websites have the flexibility to modify the site files to implement new features or functions.
With a self-hosted version of WordPress, you are free to change providers, or servers as it suits you and you aren't locked into more expensive WordPress.com hosting plans and extra charges.
A hosted site is provided with a webspace by a hosting company, and this can be a complete solution for those who want to quickly and easily publish a site without dealing with the additional complications of design, ongoing site maintenance, or technical issues. On WordPress.com, you can run your site on the WordPress software, but with WordPress.org, you have the option of downloading the software and hosting it yourself, as the user prefers.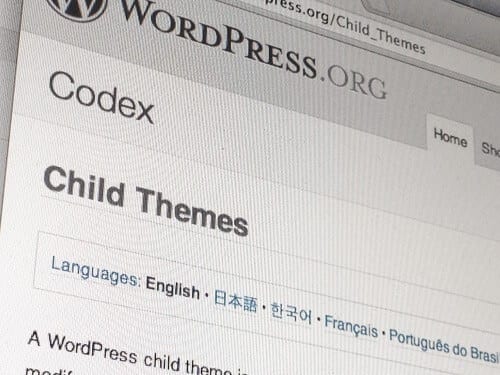 A Hosted Alternative for Easy Use: WordPress.com
There are numerous tools on WordPress.com for running a hosted WordPress site. The program helps users to build a website without having to know anything about coding, and WordPress.com handles all of the site's ongoing management. When all you have to do is to register for a free account, pick a theme, and begin publishing, you have basic user requirements. WordPress.com has gained a reputation for being a popular option for students, bloggers, and creatives who don't have a particular need for WordPress' full range of customisation.
At WordPress.com, you can select from various plans, from the basic free account to a professional paid account. Moving to paid plans that include Personal, Premium, and Business offers additional services and options, such as the ability to design a custom theme. Customization and control over site operations can be maximised in these plans by creating a self-hosted WordPress site that more closely resembles the paid plan.
However, one of the great things about a WordPress.com site is that it is quick and simple to use, but there are some trade-offs. A WordPress.com site has the site extension "WordPress.com" (even if you're a paid subscriber), because your site will always be hosted on WordPress.com. In addition to your host provider, a domain name that contains your host provider within it can signal a personal site or blog, not a professional site that is exclusively dedicated to running a business or providing a service.
A flexible publishing tool for WordPress users
WordPress.org is the location of the WordPress application files, which include templates that are made up of PHP programming code. One of the greatest benefits of WordPress is that it allows users with varying degrees of web design experience to make use of it, thanks to the customizable templates, plugins, and a visual text editor. This DIY version of WordPress, however, places the burden of maintenance on the user and for customising the site, includes plugins and other elements that the hosting provider may or may not include.
Comparing WordPress.com and WordPress.org's features
This is a breakdown of how WordPress.com and WordPress.org compare in terms of various important features for WordPress.
A defining feature of WordPress websites is the presence of thematic content. There are many free WordPress themes on WordPress.com, which also require just the content you want to be added. However, unless you are purchasing a premium version, you will not be able to import themes from third-party sources.
Self-hosted WordPress allows users to instal and change themes without having to ask anyone else, and anyone can make a theme available for others to use. You can use the site's admin dashboard to customise both premium and free themes, or you can modify the site files directly and customise the entire site. The free themes have more basic customization features and capabilities compared to premium themes.
Plugins
According to WordPress.com, you don't need to worry about installing plugins because many plugins have integrated preloaded functionality with every site plan. Social media plugins that boost engagement, Google Analytics, contact forms, and other features are some of the options. However, WordPress.com-hosted sites prevent other plugins from being installed, limiting the options available for professional users with specific needs.
A long list of premium and free WordPress plugins can be found in self-hosted WordPress. Plugins can be used for a wide variety of things, including building an online store, implementing a contact form, or creating a gallery on the site. Plugins such as the Jetpack "all in one" social sharing plugin from WordPress.com offer even more ways to improve site analytics.

Internet domain names
Owning your own domain is generally agreed to be a sound business practice. Custom domain names identify self-hosted WordPress sites, as opposed to hosting them on a third-party platform. Even if you're paying for a custom domain, WordPress.com websites are always given the "WordPress.com" domain extension by default.
With WordPress.com and WordPress.org, you have the choice of using WordPress for different site-building functions. Those who prefer to focus on creating content for a blog, such as those in the blogging niche, can rely on WordPress.com to take care of everything else, including technical maintenance and issues.
As with many open-source projects, WordPress.org makes their WordPress platform available to as many people as possible, but then it's up to the user to customise it as they see fit. Which option would you select? Your plans for your site and how you want to run it will ultimately lead you towards the best option for you.
If we can help you with hosting for WordPress, don't hesitate to contact us.  We offer free migrations too if you already own a WordPress site and want to host it with Asporea.